Welcome to CJ's Demolition
THE RIGHT TEAM TO GET THE JOB DONE RIGHT!
Why Choose CJ's Demolition?
At CJ's Demolition, our aim is to be your first choice demolition contractor. We pride ourselves on our Presentation, Communication, Reliability and Experienced Demolition Team. Although we are capable of various types of demolition, our primary focus and strengths are commercial and industrial demolition. 


Over the years under the leadership of Directors Chris and Arron, we have been able to develop key processes as well as form an experienced team of commercial demolition specialists to ensure your demolition project is handled professionally from start to finish. 


No matter the size of the project we apply these same processes along with the safest practices possible to ensure all our clients have the peace of mind knowing they have chosen the right team to get the job done right.


Fully Insured and Qualified

CJ's Demolition is a fully licensed and Insured Demolition (Restricted) and Non-Friable Asbestos Removal Contractor. Our demolition team are equipped with the necessary tickets, training and qualifications to complete all required commercial demolition tasks including for:
Demolition Supervisors
Non-friable Asbestos Removalist 
First Aid Trained Workers 
Elevated Work Platform (EWP) Operators
Excavator and Skid Steer operators 
Forklift operators 
Fully Equipped


CJ's Demolition equips the team with the right tools and machinery where possible to ensure the most efficient demolition methodology is used. All of CJ's Demolition tools and machinery are regularly serviced and maintained.
The various specialist demolition tools and machinery in our arsenal include:
Floor and Wall jack hammers 
Demolition saw (petrol and electric)
Diamond Disc Floor Grinders (with vacuum)
Corded and Cordless Power Tool kits
0.8t, 2.5t and 4.5t Excavators (with grabs, buckets and jack hammer attachments)
Bobcat
Forklift with Bin Rotating Attachment
2t and 10t tipper Trucks 
Waste Management


Waste management is an important part of the demolition process. The CJ's Demolition team ensures that all waste and recyclables are segregatted to ensure the maximum recycling is possible.


The team ensures that all waste is disposed of as per EPA requirements and as a results has approved accounts with all major waste management facilities including:
BINGO RECYCLING
BORAL RECYCLING
CONCRETE RECYCLERS
DIAL A DUMP
SUEZ
VEOLIA
SIMS METAL RECYCLING
In addition to this the team has access to 24 hour waste management facilities which eliminates the need of stockpiling material. All waste receipts are recorded and tracked for each project and waste report provided upon request. As a results of the onsite waste management and sorting of materials we are able to reduce costs as well as ensure we are minimizing our impact on the environment.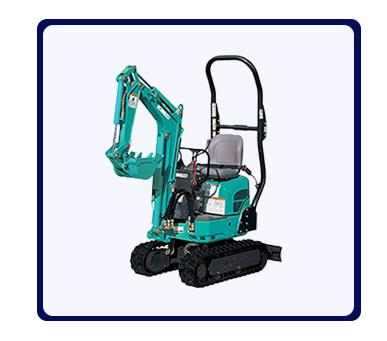 What we do
OUR FOCUS IS OUR CLIENTS' SUCCESS
STRATEGIES
Deliver quality service and results in an efficient and reliable manner.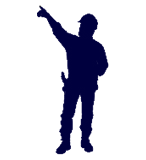 SERVICES
Commercial, Retail and Industrial Demolition, Non-Friable Asbestos Removal, Experienced Labour Hire & Minor Excavation
RESULTS
We supply the right labour with the right equipment to get your project completed efficiently
OUR CLIENTS
We have works with established builders on thousands of commerical projects including Coles, Woolworths, Westfields and Stocklands Tenancy refurbishments
Our Services
Our experience in each service area provide the resources and safe working practices you need to get the job done
Demolition
icon Commercial
icon Retail
icon Industrial
icon Structural
icon Non-Friable Asbestos Removal
icon Site Remediation
icon Minor Excavation Work
icon Strip Footings
icon Service Trenches
Equipment
icon 0.8t, 2.5t & 4.5 Excavator
icon Bobcat
icon Forklift With Rotator
icon 2t - 10t Tipper Trucks
Clients and Projects
Contact Us
Get in Touch with Us